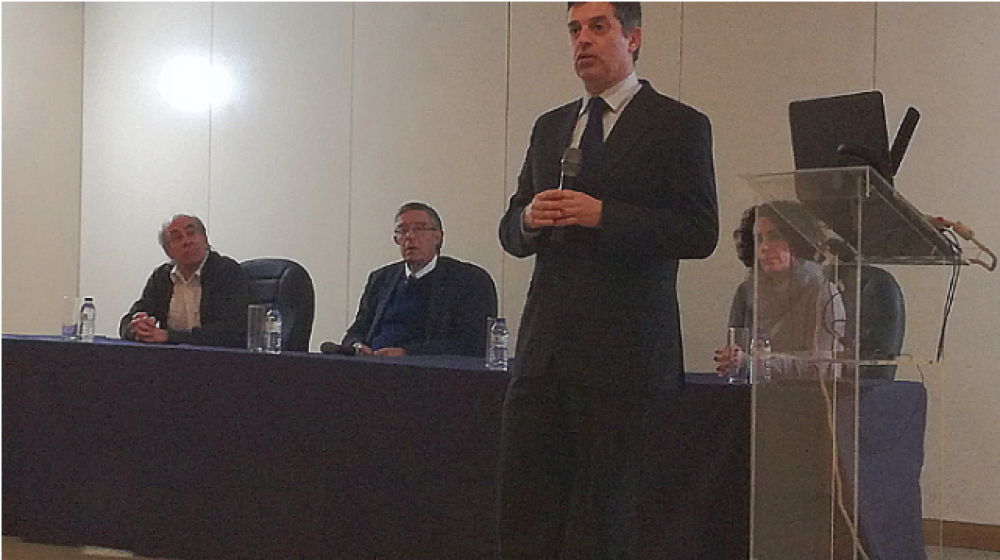 "SKA days PT" took place last 6 and 7 of February, at Covilhã and Lisbon, an initiative to promote the Square Kilometer Array (SKA) - the world's largest radio telescope - among the Portuguese scientific and business communities.
SKA project has the participation of 19 countries, in the case of Portugal it is via the infrastructure ENGAGE SKA, which is a consortium composed by the Instituto de Telecomunicações, the Universities of Aveiro (Gr@v), Porto and Évora, and the Polytechnic Institute of Beja.
The event presented the scientific, technological and industrial vision of the project, highlighting the wide Portuguese participation and offering an opportunity to identify value-added collaborations, which includes SKA global challenges in terms of advanced computing in solving big-data issues.
This initiative had the participation of Manuel Caldeira Cabral, Minister of Economy, Paulo Ferrão the President of FCT, Daan de Toit, Deputy Director-General of the Department of Science and Technology of Government of South Africa, Alistair McPherson, Deputy Director-General of SKA, Robert Braun, SKA Project Scientist, Carlos Salema, the President of IT and Vasco Lagarto, Coordinator of TICE.PT National Competitive cluster. The meeting also counted with the participation of AICEP, and ANACOM.
This event was jointly organized by the Foundation for Science and Technology (FCT), TICE.pt, Telecommunications Institute, Faculty of Sciences of the University of Porto, University of Beira Interior, Parkurbis, Covilhã City Hall, Altice and ENGAGE SKA.