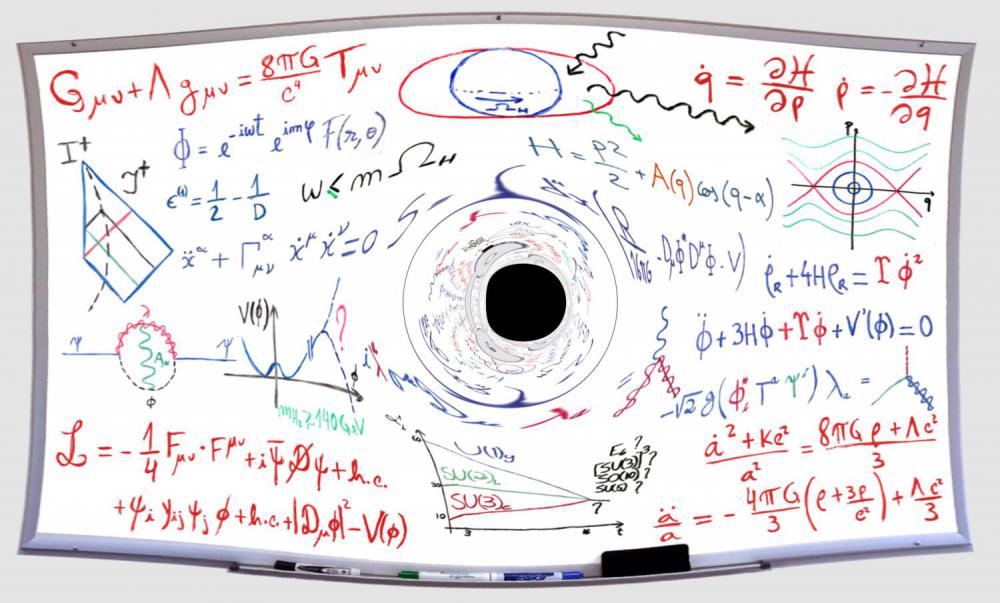 Are you interested in doing research in topics such as black hole physics/mathematics, gravitational waves, numerical relativity, cosmology and high energy particle physics? Do you have (or are you finishing) a M.Sc. degree in Physics or Maths?
If so, and you would like pursue a PhD at Gr@v, there's a few steps you need to follow.
1) First you must find amongst the Gr@v researchers a potential Ph.D. advisor. You can contact the group coordinator, but feel free to email directly potential advisors to ask about their availability and thesis themes.
2) The second step is to register in a Ph.D. programme (upon agreeing with your advisor).
Gr@v students have enrolled in different Ph.D. programmes, including:
- The joint Physics Ph.D. programme of Aveiro, Minho and Porto Universities (MAP-Fis);
- The joint Applied Mathematics Ph.D. programme of Aveiro, Minho and Porto Universities (MAP-PDMA);
- The Mathematical-Physics branch of the Mathematics Ph.D. programme of Aveiro University (PDMat-UA);
- The Physics Ph.D. programme at IST-Lisbon, when the student is also advised by a member of IST-Lisbon (PDF-IST).
3) Funding. Students can be self-funded; but typically students obtain PhD scholarships. There are several possibilities to obtain one:
- Each of the above Ph.D. programmes has its own rules and they may or may not have their own grants in a given call. Check their webpages and, if necessary, email the programme's director to inquire about funding.
- The Portuguese Science Foundation (FCT) opens every year a call for Individual Ph.D. grants. To apply you must already have: (i) a supervisor, (ii) a host institution, (iii) a work plan and (iv) mention the Ph.D. programme you will enrol. Although rules may change from year to year, one may get a good idea of the process from the details of the 2020 and 2021 calls.
- FCT also provides Ph.D. studentships as PT-CERN grants. There are two calls per year. Here, the process occurs in two phases. First potential supervisor propose a list of Ph.D. themes. Second, prospective students choose one theme and, upon agreement, the student-advisor team submits the proposal. The evaluation process may include an interview.
- Occasionally our group has Ph.D. grants from our research unit (CIDMA) or ongoing research projects (e.g. see this call and this call). These are announced in our webpage.
4) Degree recognition. For being eligible for FCT grants (and often to be accepted in the Ph.D. programmes) it is mandatory that your B.Sc. and M.Sc. degree should be recognized by the Portuguese board of higher education (DGES), in case these degrees were obtained from a foreign institution. The recognition process depends on where the degrees were obtained, being simpler in the case of European Universities. Information about the recognition process can be found here.
5) Once you engage on your Ph.D. work, start having fun with research! Some past Ph.D. thesis obtained within our group can be found here.