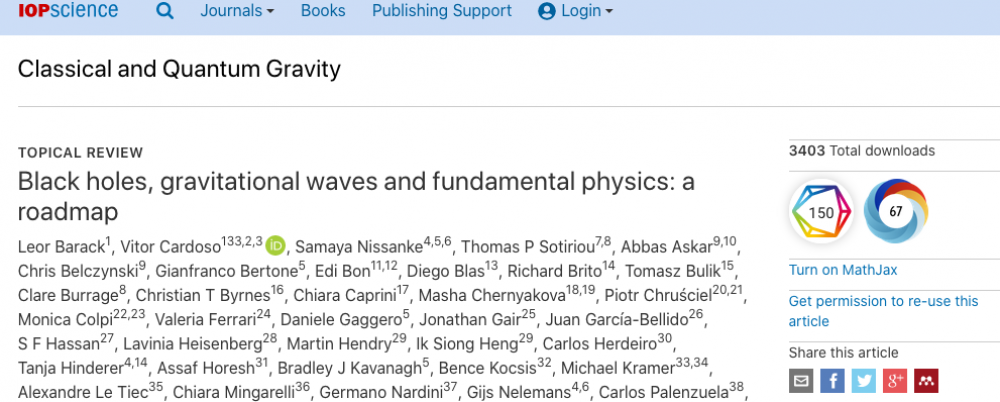 Within the context of the European COST Action GWverse, the community has sumarized the state of the art and propects for the future in a comprehensive roadmap: Black holes, gravitational waves and fundamental physics: a roadmap. The GWverse roadmap, co-authored by our group, has been selected by the Editorial Board of Classical and Quantum Gravity (CQG) as one of the journal's Highlights of 2019-2020. 
Articles featured in the Highlights are chosen by the Board for their high interest, novelty and significance. The Board considered all articles that were published in the 2019 volume of CQG as well as those published in the first half of the 2020 volume.
The 12 featured articles span the full subject scope of CQG – the full collection can be accessed here. The Highlights collection will be promoted throughout the year in a series of promotional campaigns and on social media.